How to immigrate to the US from Ukraine?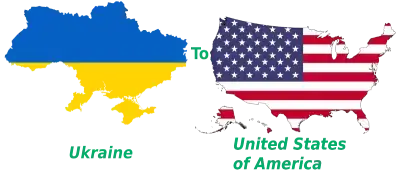 To become a lawful permanent resident of the United States, one must obtain a Green Card. Most immigrants will do so through employment, studying, family sponsorship, or by being an immediate relative of a US citizen, the latter being most common among Ukraine immigrants.
Ukraine Community in the United States
There are US communities with high percentages of people with Ukrainian ancestry.
New York City Metropolitan Area;
Texas;
Arizona;
Colorado;
North Carolina;
Rust Belt (Pennsylvania, Ohio, Michigan, Indiana, Illinois);
Midwest (Minnesota, North Dakota);
Greater Los Angeles Area;
Alaska;
Washington;
Maryland;
Florida;
Virginia;
Last Updated 04/24/23 10:37:30AM