Who Do You Need to Know About a Joint Sponsor on the Form I-864?
Many families struggle with meeting the minimum financial requirements for Form I-864, Affidavit of Support. That's where a joint sponsor comes in. They can provide additional support to ensure your loved one can join you in the United States. So don't allow financial limitations to stop you from seeing relatives and friends. Use this option for peace of mind.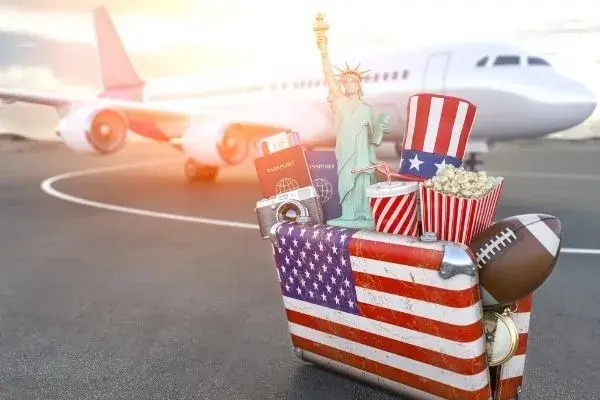 Who Can Become a Joint Sponsor?
When sponsoring an intending immigrant, you may have questions about who can be a joint sponsor. So, who qualifies? Unlike the petitioning sponsor, who must be a family member, a joint sponsor doesn't have to be a relative. Anyone who meets the following criteria can be a joint sponsor:
Be at least 18 years old and a U.S. citizen, permanent resident, or national.
Earn 125% of the federal poverty criteria or more.
Live in the U.S. or its territories.
It's essential to keep in mind that the joint sponsor is held jointly responsible with the petitioner for supporting the intending immigrant. And here's a bonus - the joint sponsor doesn't have to be related to the petitioner or the intending immigrant.
Suppose the first joint sponsor can't pay for all the family members. Then, a second suitable joint sponsor should pay for the rest of the family. However, the sponsor must meet the income requirements for all the persons they're sponsoring, irrespective of the petitioning sponsor or a second joint sponsor resources.
Lastly, any dependents applying for an immigrant visa or adjustment of status should be sponsored by the original petitioner. But they could still have a new backer.
What About Married Joint Sponsors?
Meeting the minimum financial requirements when sponsoring an intending immigrant can be a significant challenge. However, if you are a married joint sponsor, you may be allowed to utilize your spouse's income to assist you in achieving these criteria.
As a joint sponsor, your spouse would be considered a household member, and you'll need to complete an additional Form I-864A with your spouse's information. This form is a promise from your spouse to make their income and assets available to support the sponsored immigrant.
It might be overwhelming to prepare these documents independently, but CitizenPath provides an online service to help you with both Form I-864 and Form I-864A.
We want to make the immigration process easier for you to understand and follow. Feel free to contact us anytime with any questions or issues concerning the joint sponsor procedure. We provide informative and reliable support to help you and your loved ones achieve your immigration goals.
Main Things to Take into Account
Errors in the Form I-864 Affidavit of Support can result in significant delays or rejection of your application. CitizenPath can help you complete the affidavit accurately and affordably with the help of attorney-reviewed software that guides you through the process and offers assistance with common questions.
You will also receive personalized instructions to ensure your affidavit is submitted correctly and without errors. Signing up or providing payment card information is not required. Try it for free before subscribing.
Petitioning Sponsor Stays Responsible
Even if someone else submits a financial support document (I-864 affidavit) for an immigrant who intends to come to the US, the person who filed the initial petition is still responsible for financially supporting the immigrant.
The person who filed the initial petition must complete and submit a signed Form I-864 for the intending immigrant, even if other sponsors are involved. The petitioner must also supply their most recent federal income tax return and accompanying tax documentation unless exempted.
Last Updated 04/20/23 04:26:38AM