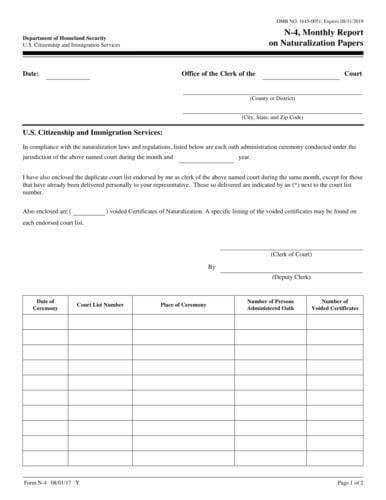 Purpose of Form
In most cases, naturalization processes in the US take place in our courts. It's connected with the specifics of this procedure. As a result, a court clerk has to submit a special USCIS Form N-4. In fact, this document provides comprehensive information about naturalized citizens during the previous month. This document makes USCIS obliged to pay for these ceremonies. On the other hand, USCIS gets a possibility to finalize naturalization process for each new citizen.
Special Instructions
This form is filled by clerks of courts, which conduct these ceremonies under Section 339 of the Immigration and Nationality Act (8 U.S.C. 1450) or 8 CFR 339, have to submit this Form.
Last Updated 03/27/23 04:22:37AM