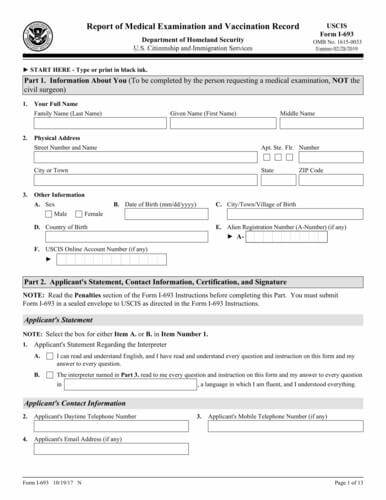 Download form I-693 report on the results of medical examination and vaccination. As a rule, all applicants submitting documents to adjust the status or status of a legal permanent resident must submit Form I-693, completed by a designated civilian physician. Form I-693 is used to report the results of medical examinations to USCIS.
After completing a medical examination, a civilian doctor must provide you, the applicant, a completed I-693 form in a sealed envelope for shipment to USCIS. Do not accept the envelope if it is not sealed or damaged. USCIS will return the form to you if it is in a damaged envelope.
Download the pdf file from the link below.
Read more about Form I-693 | Report of Medical Examination and Vaccination Record
Last update 07/13/21 07:22:56AM