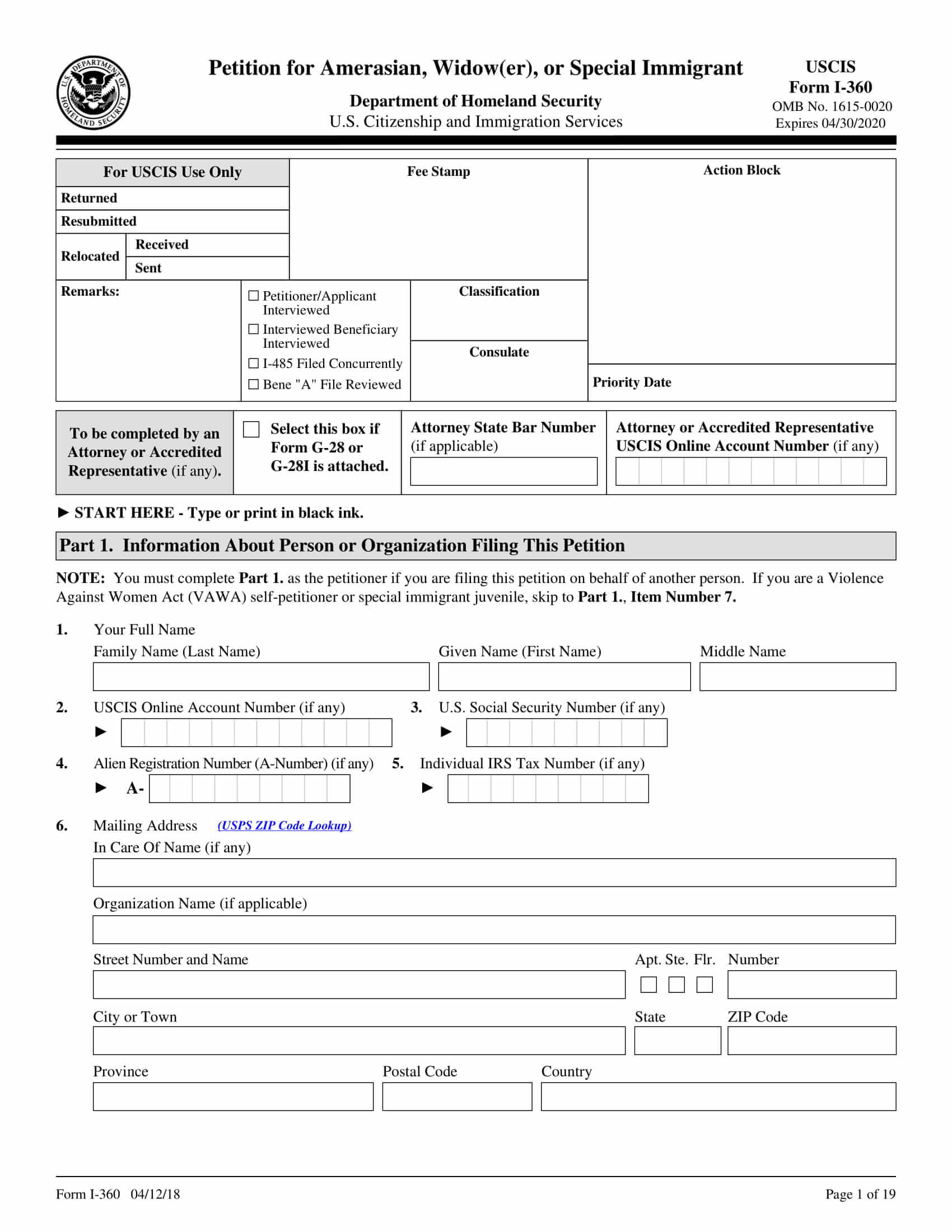 Download the I-360 form, a petition for an American, a widow, or a special immigrant. The form is used to classify a foreigner:
American (born after 12/31/1950 and before 10/23/1982);
The widow of a legitimate US citizen;
The spouse (s) or child who has been abused, a legal US citizen;
The offended parent of a legitimate US citizen;
Special immigrant.
Download the pdf form file I-360 from the link below.
Read more about Form I-360 | Petition for Amerasian, Widow(er), or Special Immigrant
Last update 04/15/23 01:29:33AM