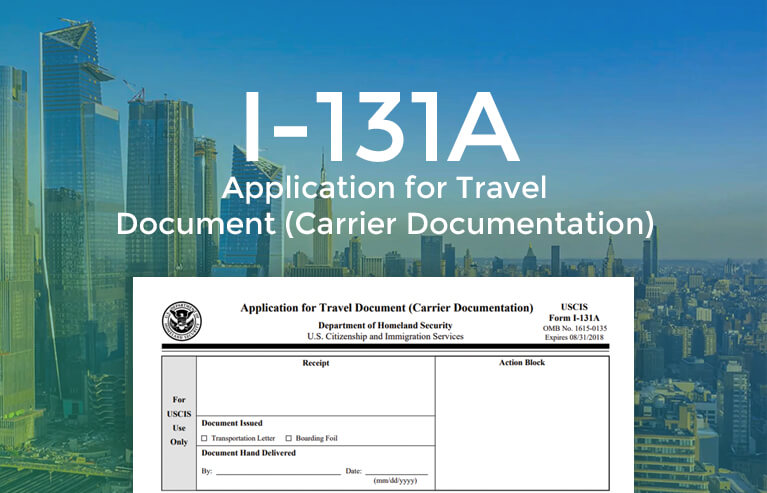 Download pdf form I-131A - application for a travel document (transport documentation). The form is used to obtain a travel document, as well as to be able to enter the United States after traveling abroad. Form I-131A (if you are an LPR) allows you to apply for a travel document in such cases:
• Returned from temporary trips abroad (less than one year), and your permanent resident card (Green Card or Form I 551) was lost, stolen or destroyed;
• You are back from a temporary overseas trip (less than two years), and your entry permit has been lost, stolen or destroyed.
You must file Form I-131A in person at the USCIS International Office or Consular Section of the US Embassy or Consulate.
Download the pdf file from the link below.
Read more about Form I-131A | Application for Travel Document (Carrier Documentation)
Last update 04/15/23 01:42:20AM