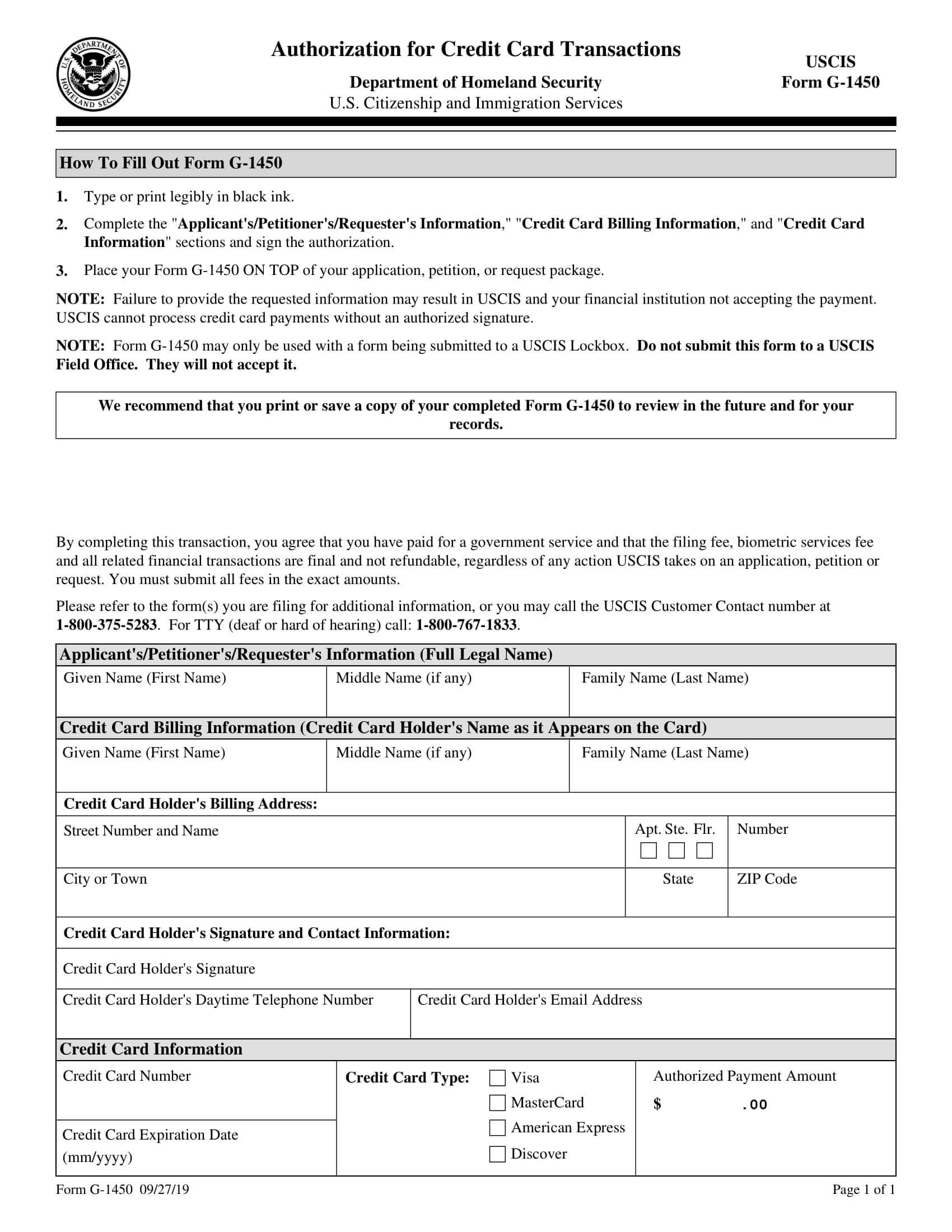 You can use this form to request a text message and/or email when USCIS accepts your form.
Special Instructions
This service is only available for forms filed at USCIS facilities located in Lewisville, Texas; Chicago, Illinois; and Phoenix, Arizona.
E-Notifications do not include any personal information, including your name because email and text messages are not secure ways for us to transmit this information. The notification will list your receipt number and tell you how to obtain case status information.
Download the pdf file G-1450 Form by the button below.
Last update 04/15/23 01:28:04AM